TO THE BIGGEST LITTLE CHAT ROOM ON THE NET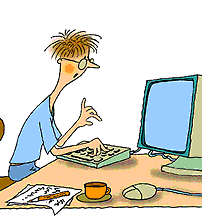 Most of the chatters in #40-UP
are close to 40 years old or wish
they were 40 again. #40-UP is
NOT a dating channel nor are we
a pick-up channel. #40-UP is
the place for Safe, Friendly
Family chat.

To Join Us In Chat:

A screen will open. There willl be a box marked "choose a nickname" You may use the nick that is provided, or you may delete what appears in the box and type whatever nick you wish to use.
Below the nick box there may be an identity verification box. If there isn't a verification box, no worries, just continue. Simply click on the "Verify Me" box. This is to protect us all from spammers and other folks with bad intentions. In a few seconds, a blue checkmark will load along with the message "Verified". This shows that you aren't a bad person.
Next, just click on the "connect" button.
You will be taken directly to our chat room.
This link will work on Windows PCs, Mac, Android, iPhone, and even on many Wii machines.
---
---
For comments, questions, or just to pass the time of day, contact Gidge or Truckr