THE 40-UP NEWS
---
| | | |
| --- | --- | --- |
| VOLUME FIFTEEN | FEBRUARY, 2020 | NUMBER TWO |
---
---
REUNION 2020 WILL TAKE PLACE IN RAPID CITY, SOUTH DAKOTA
HOME OF MOUNT RUSHMORE
The Reunion Will Begin On Sept. 22, 2020
Click
HERE
for a link to the page giving information about the Happy Holiday Resort
as well as many of the things there are to see and do in Rapid City.
---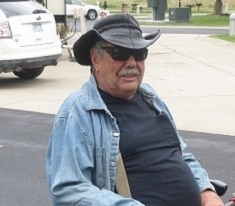 A MESSAGE FROM TRUCKR


As the time grows nearer and nearer for our Gala reunion in South Dakota, We're trying to be certain that this will be "one for the books". I've received some great input from some of you, and I'm looking forward to hearing from many more of you with suggestions. One suggestion I received is that some of you would prefer to sit back, relax and interact with old friends. There will certainly be ample opportunity to do that. Others have expressed a desire to visit some of the attractions in the area and there will plenty of things to go see if you wish. Please click HERE to see some of the attractions this area has to offer.

The first thing we need to know is when you will be arriving If those of you who have made definite plans to attend could just drop me a note letting me know when you will be arriving, it would be a good thing.This will help us to plan our reunion party.

If anybody is planning to fly into Rapid City and needs transportation from the airport, PLEASE let me know. Our transportation committee is ready and able to pick you up and to drive you out to Happy Holidays whenever you arrive.

The only thing remaining is for YOU to decide to join us.

Click HERE and check out the Happy Holiday Resort which will be the location of the reunion. Happy Holiday Resort rents RV spaces, basic motel rooms, motel rooms with kitchenette and cabins. The cabins certainly are a bargain at $28.80 per night for 4 people, but note that you must bring your own bedding or sleeping bag, and that you have to take a short walk to the restrooms. When you call Happy Holiday, BE SURE to mention that you are a part of the 40-UP reunion. That way you will get preferential treatment.

Here are the steps you need to take to ensure that you get exactly the accommodation you want:

1) Act NOW !

2) Click on the link in the paragraph above (the one in blue that says click HERE)

3) Check out the various sorts of accommodations provided by Happy Holiday - RV, Motel, Motel with kitchenette or cabins,

4) Call Happy Holiday at (605) 342-7365 and ask for Susan. Tell her that you're part of the 40-UP reunion meeting Sept. 22, 2020, then tell her that you want to make a reservation. a check or credit card for one night's stay will be needed to make your reservation.

5) Look forward to the greatest reunion in the History Of Reunions !

It would be VERY helpful, once you've made your reservation, if you would E-Mail me or Gidge at the address links which appear at the bottom of this page giving us your tentative arrival date and the length of your stay. This will permit us to make plans for activities, food and so on. We're planning a "meet and greet" at our place, and we need to know how much Okie Rotgut I need to make.




As always, reader articles are welcome. Please submit to me at the e-mail address appearing at the bottom of this page.




---
A NOTE FROM RUDDYDUCK
We have come into the start of the year 2020. January is gone and February is a short month. We all know how fast time goes, so if you have not made your reservations for our September reunion in South Dakota, now is the time to seriously make the decision to join us. Do not get left out because you waited to long to make your reservations. We want to see as many old friends and new friends as possible. There will be lots of time for day trips,relaxation,good food, and reminiscing with everyone. The September weather should be nice so make it a point to attend the reunion and have a week with friends.

Winter weather has finally arrived on the East Coast. Night time temperatures are down and Day time temperatures are also. The West Coast is warm in the South and cold in the North.The South is having a normal year so far but things may change in February. Lots of snow in the Midwest and the Northeast but none to speak of in Maryland. Spring will soon be here and weather could be nice or nasty. Tornadoes are no fun to be around and 90 degree temperatures are the same. Hopefully, we will have a nice Spring and a decent Summer. These 2 seasons will pass very quickly and Fall will bring our trips to South Dakota. Can't wait, but with time passing so quickly, September will be here before you know it.
---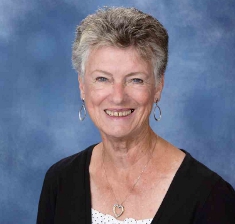 A MESSAGE FROM GIDGE


We have now left California and are in Oregon near Portland. We surely do miss the California weather! The highs here just now were the lows there. However, we are in a park where we have hosted before and feel very welcome. The camping loop where we are is actually closed for the season until April. The only thing we have to do now is rent and clean 6 yurts. Even those don't usually have anyone in them this time of year except for the weekends. Soooooo we are just kind of being lazy for this month. This will be a good month to get some things done in our fifth wheel. Few repairs etc.

Do you all have your taxes done yet? UGH. I need to get the last 5 months worth of mail in order to weed out what we need to do that. I'll be glad when it's done. I'm going to try to get it done soon so I don't have to spend time hating it. LOL Our next assignment will be March/April/May at Silver Falls State Park – about 50 miles from here. I'm looking forward to some hiking on those trails again. It's such a beautiful park.

We are planning a welcome get together for the Reunion which involves food (of course). I need to know what day you are planning to arrive so we can make our plans accordingly. Please email me your arrival day to LindaVanMarter@live.com. Those of you who have not yet made your reservations do so soon.

Have a great Valentines Day!

---
To join us in chat,
A screen will open. There will be a box marked "choose a nickname" You may use the nick that is provided, or you may delete what appears in the box and type whatever nick you wish to use.
Below the nick box there may be an identity verification box. If there isn't a verification box, no worries, just continue. Simply click on the "Verify Me" box. This is to protect us all from spammers and other folks with bad intentions. In a few seconds, a blue checkmark will load along with the message "Verified". This shows that you aren't a bad person.
Next, just click on the "connect" button.
You will be taken directly to our chat room.
This link will work on Windows PCs, Mac, Android, iPhone, and even on many Wii machines.
---