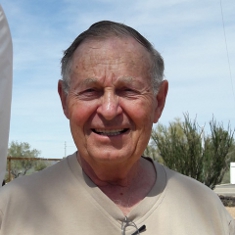 A MESSAGE FROM BRUCE


Well here it is, February is now behind us already. That means the next group get together is only 13 months away (more or less). So everyone needs to start making plans for then. Kind of along that line of thinking, it's been a long time since we have had anyone new come into chat. We all should see if we can get some new folks to come in have have some fun.

I wonder if anyone else has a problem of getting things done since they have retired (guess that excludes Annshanks as she is still working (gag) part time). It sure seems no one shows up before I can get ready to start getting busy for the day. Had an appointment with my NP today about how my heart is doing. That was at 1pm and here it is after 3pm before I got around to get this article out and over to Jim. At least the old heart is still doing what it's suppose to be doing.

Compared to the rest of the country we are enjoying good weather here in AZ. Even though it's been a cool winter. We do get some rain for a day or night then it's nice once again. Thank goodness we are NOT up around the Flagstaff area. They are getting more snow by Wednesday and they (weather people) are talking about feet of snow. Haven't been able to find out how much they have on the ground but has to be a lot. I have gotten a couple of Tomato plants planted and Jim has some pepper plants started. We'll see how that comes out.

---
A screen will open. There will be a box marked "choose a nickname" You may use the nick that is provided, or you may delete what appears in the box and type whatever nick you wish to use.
Below the nick box there may be an identity verification box. If there isn't a verification box, no worries, just continue. Simply click on the "Verify Me" box. This is to protect us all from spammers and other folks with bad intentions. In a few seconds, a blue check-mark will load along with the message "Verified". This shows that you aren't a bad person.
Next, just click on the "connect" button.
You will be taken directly to our chat room.
This link will work on Windows PCs, Mac, Android, iPhone, and even on many Wii machines.

---
For comments, questions, or just to pass the time of day, contact Gidge or Truckr