Wow, where has January gone. Seems like it just started and its time for another newsletter. We all know how short February is. If this keeps up 2022 will be here before you know it. Maybe we won't have to deal with covid by then. I had a dusting of snow and expecting a couple inches by Feb. 1st. It has gotten much colder here so it looks like this month will be our Winter. Hope everyone is staying safe and healthy. I have just been going to the grocery store and to local restaurants in order to not be locked in. Wearing masks and taking precautions is helping. If we can make it thru Winter, maybe things will start to get back to a more normal situation. See everyone in 40-up on Tuesday and Saturday nights. Attendance has been great but we would like to see everyone more often.
Til next month, which is only a few days away, have fun and enjoy the rest of the Winter.
---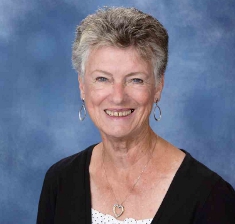 A MESSAGE FROM GIDGET


January sure did fly by. I turned around and February is here! We got our shed up and bought some shelves for it. Now we're going through things to see what we can keep in it and not have to haul it back and forth between Arizona and Oregon. I have craft things in several places in the fifth wheel and was amazed at what I actually had. I could start a store! So now some of it it in a big box in the shed. It brought back memories of things I haven't made is quite some time. Now everything is new! I'll be able to make things I'd forgotten about LOL. After the shed project we bought some patio chairs and outdoor carpet for our site. The carpeting is made from recycled plastic bottles and it's a pretty grass green color and soft. It's beginning to feel like home for sure. I even planted a couple of flower baskets for the patio. We sit in the hot tub several evenings a week and I often do a few laps in the pool.
Our chats on Tuesday and Saturday are certainly fun and there are usually 10 to 16 people in the room. Who says chat is dead? Facebook is alright but I think our chat room is better.
Four or five of our chatters had had COVID but are on the mends. I hope you all stay safe and well.
I know a lot of you are having snow, cold and rain this winter but take heart – Spring will soon be here!
---
TO JOIN US IN CHAT,

A screen will open. There will be a box marked "choose a nickname" You may use the nick that is provided, or you may delete what appears in the box and type whatever nick you wish to use.
Below the nick box there may be an identity verification box. If there isn't a verification box, no worries, just continue. Simply click on the "Verify Me" box. This is to protect us all from spammers and other folks with bad intentions. In a few seconds, a blue checkmark will load along with the message "Verified". This shows that you aren't a bad person.
Next, just click on the "connect" button.
You will be taken directly to our chat room.
This link will work on Windows PCs, Mac, Android, iPhone, and even on many Wii machines.

---
For comments, questions, or just to pass the time of day, contact
Gidge
or Truckr