In a newsletter a while back, I asked folks to check out the People And Pets page, and to review their bio and their furbaby pictures. The response was overwhelming ! So much so that it took me some time to get all the updates done and uploaded. I think I have everything which has been sent to me so far updated. Please take a moment out of you busy schedule to go to the People and Pets page and check out your bio and furbaby pictures. Oh Wait !! You mean your pictures aren't there ? Please drop me an email at the address on the bottom of this page, and I will include you in the page. What I need from you is a picture of you that you'd like to have seen on our web page, a brief bio and if you have furbabies, their names and photos.
Things have certainly been "interesting" (to say the least) in the past few months. Apart from all the changes we've had to make due to the "Pandemic" in the past year and a half, we're all trying our best to keep a "business as usual" attitude. Last September - 2020, we had one of the finest reunions / gatherings in the history of get-togethers. We're now well on our way in planning our next gathering which will take place in Branson, Missouri starting September 11, 2022. None of us is getting any younger, and you DEFINITELY won't want to miss this event ! As of the date this newsletter was published, you have 18 months to save up a few bucks. Eighteen Months to arrange your vacation time, and EIGHTEEN MONTHS to get ready to see old friends you haven't seen for many years !
to go to the links page which has a number of photos and links to all the great stuff we have lined up for your vacation pleasure. Click on any picture on the page for more information on the reunion. This page will be updated regularly in the next few weeks to show even MORE interesting things to see in Branson.
Also, I'd like to remind everyone that reader contributions are always welcome for this newsletter. If there's something that you'd like to share, just click on the link at the bottom of this page and shoot me an E-Mail !
---
I am almost sure I just wrote for the May Newsletter, but here it is, time for the June Newsletter. I have aged another year in May which used to not be a problem. But now the birthdays seem closer together and come at a faster pace every year. I am certain the direction we are all going in is not the one we wanted to come so quickly. Now is the time to take advantage of everything that becomes available to us. Lots of dinners and lunches with friends, more time spent with our families, trips to unseen places, and lots of time spent doing what you want to do. For those that have not reached retirement yet, it is coming. There is no avoiding it. But let me assure you that once retirement begins, time speeds up and you will wonder where the days go. It's great to be retired but it would be so much more enjoyable if the clock just slowed down a little for the folks that are aging as this is not what we want or expected of retirement and aging.

It is only 16 months until September of 2022. I have no idea where 6 months has gone. Now is the time to make the decision to be with us in Branson, Mo. If you have not begun saving, now is the time to begin. It is going to be a great time seeing friends, some shows, and lots of good food. With the next get together being in 2024, you don't want to miss this one. It will be a great time to see old friends, meet new friends, and have lots of fun enjoying what Branson has to offer. In the mean time, be sure to visit us in #40-up on either Tuesday or Saturday nights or both. Looking forward to chatting with everyone soon!!!!! If you have not been in chat in a while, now is the time!!!!! Hoping to see you there!
---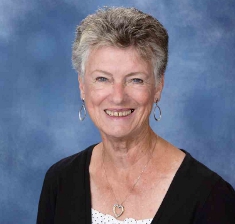 A MESSAGE FROM GIDGET


I'm seeing the postings on the website for our Branson trip and I am getting SOOOO excited. Makes me wonder if I can wait until September 2022! LOL There are so many fun things to do there and I will have to decide which ones to go to. In the meantime, check out all the links and make those decisions for yourself and make sure you can get the best deals. For instance on the Wild World site sign up for the $2.00 off coupon which they will send to your email. Sometimes when you purchase tickets online there can be a discount as well. Read over any of those you want to see and make the best of them. There may be discounts available after we arrive there as well. Check out the rooms available and see if you'd like to share with someone else to make your money go farther. The 2 bedroom condo split between you and another couple can be cheaper than the kitchenette room. I see that the RV park gives you seven nights for the price of six. I'll be checking with the resort as time gets closer for discounts, etc. They are very easy to deal with and we've been there twice before so we will see what I can do.

We are leaving the Oregon coast to go Champoeg State Park for June/July/August. We have been lucky with the beach weather but are looking forward to a bit warmer summer weather. Beth (Annshanks) will be flying out to stay with us for a week in August! Can't wait for that. We will spend a night at the beach doing 'girl' things as we usually do when we get together. Last time we laughed so hard that you would have thought we were teenagers. That's an OK thing to do at our age don't ya think?

As Truckr sometimes says, send him an email with what's going on in your lives and he will put it in the Newsletter. We all love reading these and want to know what you're up to!

---
TO JOIN US IN CHAT,

A screen will open. There will be a box marked "choose a nickname" You may use the nick that is provided, or you may delete what appears in the box and type whatever nick you wish to use.
Below the nick box there may be an identity verification box. If there isn't a verification box, no worries, just continue. Simply click on the "Verify Me" box. This is to protect us all from spammers and other folks with bad intentions. In a few seconds, a blue checkmark will load along with the message "Verified". This shows that you aren't a bad person.
Next, just click on the "connect" button.
You will be taken directly to our chat room.
This link will work on Windows PCs, Mac, Android, iPhone, and even on many Wii machines.

---
For comments, questions, or just to pass the time of day, contact
Gidge
or Truckr