This is going to be a really brief column. Linda, Bruce and I just arrived back in Oregon after a 5 month vacation in Arizona. First thing tomorrow Linda and I are back to work full time for Oregon Parks and Recreation at William Tugman State Park in Lakeside, Oregon. We'll be in Oregon for 5 months, then headed back to Bullhead City, Arizona until Who-Knows-When.
The only really important matter I have to pass along is the People And Pets link shown at the top of this and all pages of out web site. Some of you have been really good at passing along changes to your pictures and bio info, and I try to get those updates up and running as soon as I possible can. I have a few updates that I need to get done, and I apologize for being a bit slow getting it done, but I have an excuse: I'm old ! Seriously though, please take a moment to look at your page on the People and Pets link and let me know if there are any changes that need to be made. I promise you that I'll make the changes as soon as humanly possible.
Also, I'd like to remind everyone that reader contributions are always welcome for this newsletter. If there's something that you'd like to share, just click on the link at the bottom of this page and shoot me an E-Mail !
---
A MESSAGE FROM RUDDYDUCK



Wow! We are already entering the 4th month of 2021. The months are continuing to leave us too quickly. Before we know it, 2021 will be gone and 2022 will be here. Branson will begin to show up in our schedules for September 2022. Some of us have been to Branson a couple of times while some may not have been at all. There are lots of shows and activities with a variety of gospel, country, comedy, and oldies shows for you to enjoy. Plenty of great food along with an excellent RV and Motel place to stay. It is close to all food, shows, and activities. In looking at some of this years shows, a lot of them are new, along with some of the older ones. I am sure something can be found for everyone as we may enjoy different type shows. There is even fishing available if you so choose. Hopefully, when our time to go comes along, we will be able to have a more normal experience. With more and more people getting vaccines, control of this virus should be possible. Branson has possibly the largest 5 & 10 left in the U.S. It has everything and is a great place to see.

We hope everyone has saved the dates and started a vacation account so you will be able to meet with us and have a great time together as we all do when that is possible. Looking forward to seeing everyone that can make it to Branson. It's a great vacation place but even better as a place to meet friends. It is also the place where the rule book ashes were received by Truckr and a statement was made that there would be no more rule books for 40-up. Just for the record, 40-up has made out just fine without it!
---
>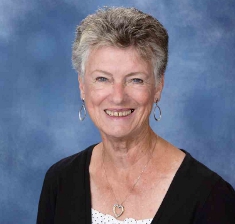 A MESSAGE FROM GIDGET


Wow! How time flies. It's only 17 months until our Branson Gathering. Hope you all have started your savings jar for the trip. We're back in Oregon for the next 5 months and at a state park on the coast. It's a beautiful park with lots of trees and nice camping sites. We actually don't start until Sunday and are busy getting tucked in.

We took 6 days getting here and saw some very nice country between Bullhead City, AZ and here. There are several OLD mining towns on the way with interesting history, lots of desert and, of course, the famous Area 51. If you look closely as you pass by you might see some little green people peeking out to watch you. In Reno we stayed at a very nice park but it sure did show us just how much better the one in Bullhead City is. The sites were very close together – in Arizona we have lots of room, a large patio and good parking. Our last night out was at an Oregon state park in southern Oregon. They have 5 camping loops but they have had 2 of them taken over by FEMA! They put in trailers, large propane tanks and built porches for the people displaced by the awful fires that happened last year. That surprised us that they would use a state park for that.

I want to wish everyone a very Happy Easter. As far as I'm concerned Easter is the very best day of the year.

---
TO JOIN US IN CHAT,

A screen will open. There will be a box marked "choose a nickname" You may use the nick that is provided, or you may delete what appears in the box and type whatever nick you wish to use.
Below the nick box there may be an identity verification box. If there isn't a verification box, no worries, just continue. Simply click on the "Verify Me" box. This is to protect us all from spammers and other folks with bad intentions. In a few seconds, a blue checkmark will load along with the message "Verified". This shows that you aren't a bad person.
Next, just click on the "connect" button.
You will be taken directly to our chat room.
This link will work on Windows PCs, Mac, Android, iPhone, and even on many Wii machines.

---
For comments, questions, or just to pass the time of day, contact
Gidge
or Truckr