THE 40-UP NEWS
---
| | | |
| --- | --- | --- |
| VOLUME SEVENTEEN | AUGUST, 2022 | NUMBER EIGHT |
---
Only Five Weeks Until The Start Of Gathering 2022
---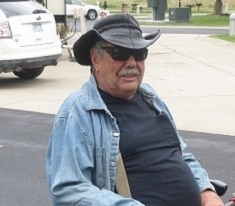 A MESSAGE FROM TRUCKR

So far, Linda, Bruce and I, or one or more of us have made 5 trips to Branson from Springfield (where we're spending the Summer).

We have pretty much tried to put things in order for those of you who will be attending Gathering 2022. The first and only thing you need to know right this minute is that Dinner will be served (Pizza - courtesy of Bruce) piping hot and ready to eat at 5:00 PM Sunday at Gidge and Truckr's site (#25) This should give everybody time to get checked in and tucked in before dinner. We'll discuss everything else over pizza. After all, this is YOUR Gathering, and all of you need to have input !

Just a reminder that there is a grocery store quite near Taneycomo Resort if anybody needs to pick up any last-minute items. I'll give out the info on Sunday, or you can E-Mail me or PM me, and I'll send you the info now.



Just in case anybody missed the Special Edition newsletter I sent out the middle of October giving the registration details and prices for the Gathering, I saved all the info and put up a link to it from this newsletter. If you didn't get the registration info from the Special Edition, just click HERE for a copy.



---



A MESSAGE FROM RUDDYDUCK
We are now only 6 weeks away from Branson. The countdown is way shorter now than when we first decided to return to Branson. It will be great staying at the same RV and motel park that we have stayed at twice before. This is a wonderful place to stay, and we will not be far from all the places we want to visit. There are great dining places and more places to visit in the time we will be there.

Can't wait to see everyone again and meet new friends we have not met before. The weather should be nice and hopefully the pool will not have been drained for the winter. Fishing is available along with a small store to purchase essentials if you need them.

Get packed and join us for a great week with friends that we are unable to see as frequently as we would like. Don't miss a wonderful time. It is getting closer every day. Very soon we will be on our way!!!!!!
---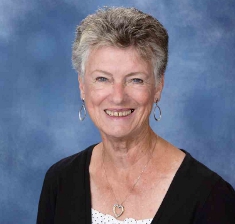 A MESSAGE FROM GIDGET


Where in the world is the time going ??? They say that as you get older the time goes faster. But, honestly, I have never seen a month go as fast as this July! A month from now we will all be packing and getting ready to head to Branson. Sure can't wait to see you all. It's going to be one of the best Gatherings ever! There will be new details coming soon for those attending. One of which is that on Sunday the 11th we will have pizza there at the resort at 5 PM. Hopefully everyone will have arrived by that time. We thought that would be better than going out that first night and this way you can plan your eating on the way.


We are out of the heat of Arizona but it's still been hot here in Missouri and the humidity is something we're not used to. According to the weather history Branson should be in the mid 80's in September. So that will make our get together more pleasant. Also, the price of gas seems to be coming down as well. Hope that continues. I saw that Costco here in Springfield was $3.51 yesterday. That's good news! I wonder if it will ever get back to the $1.75 we were paying in Bullhead City, AZ last year. We can only hope LOL
---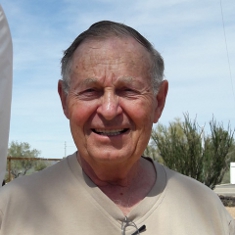 A MESSAGE FROM BRUCE


Well here we are the first of August. Only 5 weeks until the party starts. I can't wait, but guess I will have to dang!


In the meantime I have been making some minor repairs to my rig. At least it's repairs that I can make myself. Thank goodness we are here for at least the next 5 weeks. Sometimes it takes some time to get the parts for these older rigs. Guess it's a good thing I'm retired.


We are beginning to make our plans for returning to Bullhead City, AZ. The first day of our travel will be a different way than when we came over in July. Then we will be getting back on I-40 West. Not looking forward to that. A good portion of it needs to be replaced. Rough is putting it mildly. We also have to make different arrangements on one of the overnight stops as we had electrical problems at this one stop. We will survive!


The day everyone arrives in Branson, don't look for place to eat before you get there. I will be picking up some pizza's for dinner which is scheduled for 5 pm. So come in hungry. If you are delayed for any reason or will arrive later than that, let Linda or Jim know. We will save some for you.

---

A screen will open. There will be a box marked "choose a nickname" You may use the nick that is provided, or you may delete what appears in the box and type whatever nick you wish to use.

Below the nick box there may be an identity verification box. If there isn't a verification box, no worries, just continue. Simply click on the "Verify Me" box. This is to protect us all from spammers and other folks with bad intentions. In a few seconds, a blue check-mark will load along with the message "Verified". This shows that you aren't a bad person.

Next, just click on the "connect" button.

You will be taken directly to our chat room.

This link will work on Windows PCs, Mac, Android, iPhone, and even on many Wii machines.


---

For comments, questions, or just to pass the time of day, contact Gidge or Truckr