Our next gathering, REUNION 2022, has been nailed down, and this is our OFFICIAL announcement.
Reunion 2022 will begin on September 11, 2022 at the Taneycomo Lakefront Resort and RV park in Branson Missouri. We have visited Taneycomo Resort in the past, and let me tell you that this is an event you don't want to miss.
Taneycomo Resort has a full-service RV park, A motel with kitchenettes, a mini-mart and a fishing dock with cleaning station, not to mention it's close proximity to World Famous Branson, Missouri !
As the time gets closer, and we finalize out plans with the management, we'll keep everyone posted. In the meantime, please click
HERE
to go to the links page which has a number of photos of all the great stuff we have lined up for your vacation pleasure. Click on any picture on the page for more and more information on the reunion. This page will be updated regularly in the next few weeks to show even MORE interesting things to see in Branson.
Trust Me ! If you miss this reunion, you'll forever wish that you had been there.
Also, I'd like to remind everyone that reader contributions are always welcome for this newsletter. If there's something that you'd like to share, just click on the link at the bottom of this page and shoot me an E-Mail !
---
A MESSAGE FROM RUDDYDUCK



May is the 5th month of the year already. Next month will see 1/2 of 2021 gone. Days and months are coming too quickly now. There is a much more chance of severe weather the next few months. We hope everyone stays safe and well.

Things are slowly recovering as I see Kaiwinn has booked a cruise for January 2022. I know she will be a happy camper if this cruise takes place. My high school class will be returning to their monthly lunches and breakfasts this month. First time we will be together again since March of last year. We have lost some classmates since then and will miss them.

Our last visit to Branson, MO. was in 2014. While there we went on a duck boat ride on the lake. It was a very enjoyable trip. Sadly, on July19, 2018 a severe thunderstorm hit while 2 duck boats were out on the lake. While trying to return to the dock, one boat sank and lost 17 passengers. Since that accident, all duck boat trips were ceased. Now, in 2021 a new company has taken over and plans to begin the trips again with a much better boat that is almost unsinkable. Hopefully, this new company and boat will be able to revive the boat trips on the lake safely.

Now is the time to be saving for our gathering in Branson in September of 2022. New shows are there yearly along with some regular shows that are there every year. Many types of shows are available. Gospel, Country, and Oldies shows are there. As fast as time is traveling, it will not be too long until 2022. Let's all make plans to attend and see our old friends and meet new ones. Hope to see you there!!!
---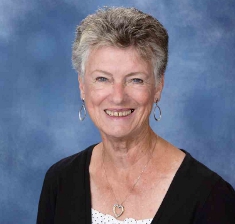 A MESSAGE FROM GIDGET


I blinked and another month ran past!! Only about 16 months to Branson. I know it's early but it's exciting and there will be lots more coming regarding our resort and things to do later.

We have spent the month of April on the Oregon coast and can't complain about the weather. Mostly sunshine and only a couple of days that it rained. Of course, it's cooler than our place in Arizona. We'll be here another month before we go to another state park near Portland for 3 months. Hopefully by September it will begin to cool down in Arizona again.

We have been having very good turnouts in chat on Tuesdays and Saturdays but hope more of you will join us. We truly are one big family there and laugh with each other and carry each others burdens when necessary.

I hope that some of you who live reasonably close to each other will plan small get togethers this summer since this is our 'off' year for a gathering. We are planning to spend time with Beth (Annshanks) this summer and I'm REALLY looking forward to that!

Have a wonderful May and stay safe and healthy.

---
TO JOIN US IN CHAT,

A screen will open. There will be a box marked "choose a nickname" You may use the nick that is provided, or you may delete what appears in the box and type whatever nick you wish to use.
Below the nick box there may be an identity verification box. If there isn't a verification box, no worries, just continue. Simply click on the "Verify Me" box. This is to protect us all from spammers and other folks with bad intentions. In a few seconds, a blue checkmark will load along with the message "Verified". This shows that you aren't a bad person.
Next, just click on the "connect" button.
You will be taken directly to our chat room.
This link will work on Windows PCs, Mac, Android, iPhone, and even on many Wii machines.

---
For comments, questions, or just to pass the time of day, contact
Gidge
or Truckr