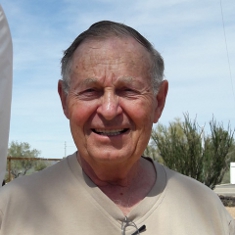 A MESSAGE FROM BRUCE


Well here it is, September 1st already. That means it's only 8 more months until the great gathering in Bullhead City, AZ. Hope everyone has started getting their plans together for another fun filled week with all of our chat family.

It has been a crazy summer here in OR. Camp hosting has been busier than we can remember from past years. We, Jim, Linda and I have enjoyed it as always but we have noticed the younger campers have an attitude problem as to what they think camping is all about. Like bringing fans, electric lights even small A/C units with them. Oh for the "good old days",

We will all have left by September 1st. Well almost, Linda will be heading out on Thursday heading straight home. Jim is going back by way of Boise, ID. He is going to visit an old high school buddy there. I will be moving to a different site for a few days. My sister is having major back surgery on August 31st. I will staying at her place to make sure she is on the mend. Then I will be heading South on the 5th back to AZ. Never a dull moment!

Everyone stay health and well and we move into the fall and winter months.



---

A screen will open. There will be a box marked "choose a nickname" You may use the nick that is provided, or you may delete what appears in the box and type whatever nick you wish to use.

Below the nick box there may be an identity verification box. If there isn't a verification box, no worries, just continue. Simply click on the "Verify Me" box. This is to protect us all from spammers and other folks with bad intentions. In a few seconds, a blue check-mark will load along with the message "Verified". This shows that you aren't a bad person.

Next, just click on the "connect" button.

You will be taken directly to our chat room.

This link will work on Windows PCs, Mac, Android, iPhone, and even on many Wii machines.


---

For comments, questions, or just to pass the time of day, contact Gidge or Truckr