This month Gidge, Bruce and I find ourselves in the beautiful Rogue Valley in Southern Oregon. The Rogue River flows right past out campsite. Life doesn't get much better than this ! We'll be here until the end of September, then head back to Arizona to Winter over. Winters in Oregon have been getting a bit difficult for me due to the cold and damp, so we're spending the Summers in Oregon and the Winters in Arizona. As I said, life doesn't get much better than this !
Now for more good news: Everything is in place for Gathering 2022. You have just a bit over a year to make your plans, and put aside a few dollars for what looks to be the greatest get-together in recent history (or possibly also ancient history) Keep checking the newsletter for more information as to when and how to make your reservations. Gidge will be finalizing the details with the park management later, and we'll be publishing all the information that you'll need to know to finalize your plans the minute she has all the information.
Also, I'd like to remind everyone that reader contributions are always welcome for this newsletter. If there's something that you'd like to share, just click on the link at the bottom of this page and shoot me an E-Mail !
---
Another month has flown by. We are now in September and hope for much cooler weather. Hurricane season is here and the tropics are heating up. One is heading for New Orleans as I am writing this column. We are also only 12 months away from Branson. The way these months are flying by, it will not take long for them to go by. Keep adding to that Branson vacation account so you will be able to join us and see some shows, enjoy great food, and spend time with friends. There is a lot to see and do in Branson so we know the time will pass quickly. Enjoying time with friends is one of the many objectives we have. For the ones that have been before, we have found a great place to stay, places to eat, and have seen many good shows. Can't wait until the new year, when the new 2022 lineup becomes available. Choices can be picked out on shows to see. Many different types are available and I am sure there will be shows to fit everyone's taste. The campground w/ motel rooms is not far from all the main attractions. Get your plans in the works now. It will be a great visit to Branson, but most of all we will get to see old friends( as in a long time ) and hopefully meet some new ones. I will close for now as October will be here almost before the ink dries. Have a great September!!!!
---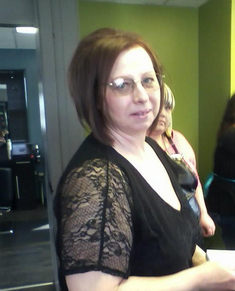 A MESSAGE FROM ANNSHANKS


It's been a while since I put in a contribution here in the newsletter, but I had to share with everyone that I just returned from a week in Oregon. Jim and Linda graciously allowed me to stay with them, and Bruce was right next door. The week went by way too fast, but I had a great time. They gave me a pretty good idea of what life is like as a camp host. I have to admit, it is something worth thinking about! Hoping to retire next year and would have the time to do something like that. Anyway, it was a great time, so nice to be able to spend time with great people, and just enjoy the time and the beautiful area they are in.

So September is upon us! That means only a year until our gathering in Branson. I sincerely hope many of you are planning to attend. It would be so great to see some of you that we haven't seen in a long time, and to meet those of you we haven't met in person yet. Please, please, please consider joining us there! There are a lot of things to do and see that are free, and just to spend some time together visiting and catching up would be worth the trip. We are not getting any younger, well, some of us aren't! Don't keep putting it off until the next one! Hugs to all, hope everyone is staying safe and healthy.

Beth (Annshanks)

---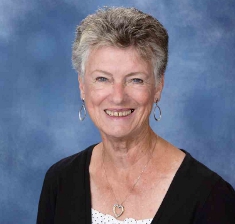 A MESSAGE FROM GIDGET


If some of you who are close enough to get together on our 'off' year for a mini-gathering I highly recommend it. Beth (Annshanks) flew to Oregon this month for a week long vacation with us here in Champoeg State Heritage Park where we are hosting in the campground. What a blast we had! She and I went to the beach for a couple of days. We shopped in all the gift shops at Lincoln City and the next day went to Newport. There is a marine science center there where we could see and touch a lot of sea animals. It's a self guided tour so we could spend as long as we liked at each exhibit. They also had a display showing what happens during a tsunami. We saw the sea lions resting on a big rock and many marine birds. Bruce, Beth and I went to Silver Falls State Park the next day to see the waterfalls and hike down into the canyon. Bruce and I were shocked to see how little water was flowing over the falls. The drought in the west has really taken a toll – very sad. However, the park was beautiful. Then we went to every section of Champoeg park where the first government this side of the Mississippi began. The history museum here is very good and lots to learn. Then came the day Beth had to go back home – it came too fast! Now we will look forward to Branson where we can ALL get together! Only 12 months.

Next we will be hosting at Valley of the Rogue State Park in southern Oregon during September. Then back to Arizona for the winter. I hope you all have had a good summer and be sure to think about going to Branson. More information to come in the next few weeks so you can make your plans and reservations.

---
TO JOIN US IN CHAT,

A screen will open. There will be a box marked "choose a nickname" You may use the nick that is provided, or you may delete what appears in the box and type whatever nick you wish to use.
Below the nick box there may be an identity verification box. If there isn't a verification box, no worries, just continue. Simply click on the "Verify Me" box. This is to protect us all from spammers and other folks with bad intentions. In a few seconds, a blue checkmark will load along with the message "Verified". This shows that you aren't a bad person.
Next, just click on the "connect" button.
You will be taken directly to our chat room.
This link will work on Windows PCs, Mac, Android, iPhone, and even on many Wii machines.

---
For comments, questions, or just to pass the time of day, contact
Gidge
or Truckr