THE 40-UP NEWS
---
| | | |
| --- | --- | --- |
| VOLUME FIFTEEN | OCTOBER, 2020 | NUMBER TEN |
---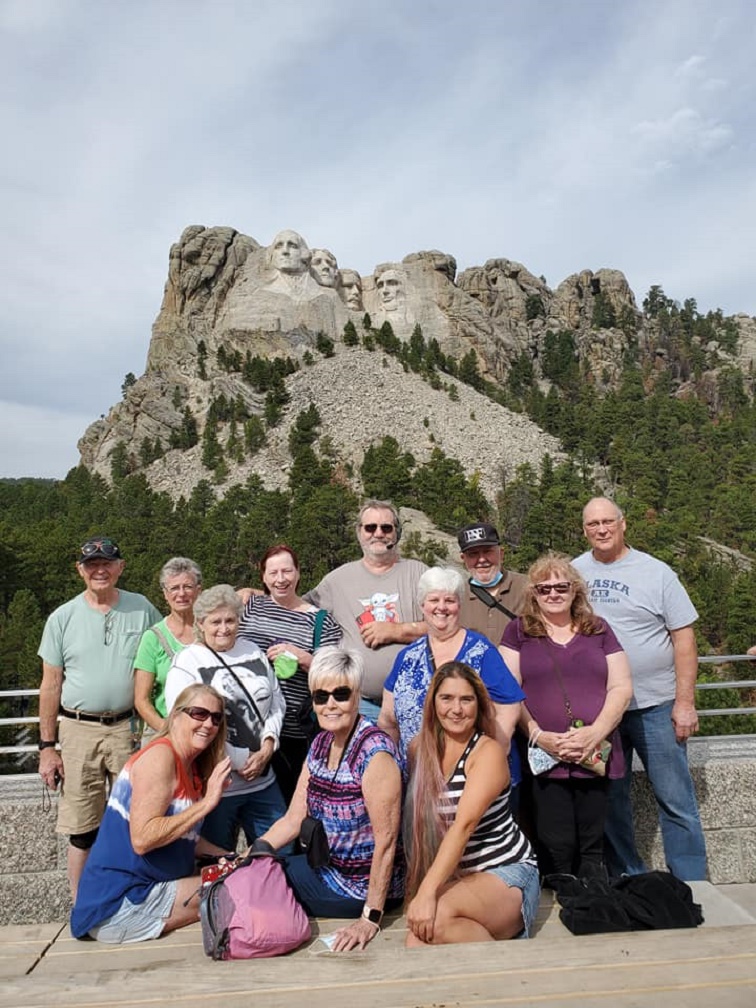 Top row, Left to Right
Bruce, Gidge, Annshanks, Steve, Ruddyduck, Wendel

Middle row, Left to Right
Minni-Me, Kaiwinn, Rojo


Bottom row, Left to Right
Tazrene, Barbara, Queen Shortie


Not pictured:
Truckr, RT, Flygirl, Mac

---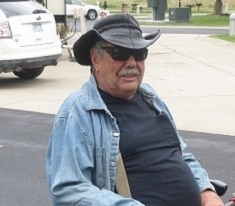 A MESSAGE FROM TRUCKR
Wow ! I'm exhausted, but it's a very good kind of tired ! Reunion 2020 is done, and it was a smashing success by all accounts. We had the opportunity to reconnect with many past friends, and to make several new friends. Whoever said that internet chat was dead, and that Facebook has taken over should have been there. There's absolutely nothing as good as sitting out with a bunch of friends and a table full of hot dogs with all the fixings and being completely relaxed and silly !

Ruddyduck and Gidge have filled in the blanks with their comments which follow, so I won't go into the specifics too deeply. I'll just say that it was one of the greatest weeks I've spent recently, and that I'm looking forward to seeing what evolves in the next year or two.

Gidge and I are currently wintering over in Bullhead City, Arizona so as to avoid the snow and cold in Oregon this winter. (apologies to Ruddyduck)

The folks who attended the reunion have absolutely flooded me with photos of the really great things we saw and did. As time allows, I'll be editing those pictures and posting them on the Gatherings page on this website. Stay tuned and be sure to click on the GATHERINGS link at the top of this and any other page on our web site.

Be SURE to check back with us often for updates on our plans for future gatherings.



As always, reader articles are welcome. Please submit to me at the e-mail address appearing at the bottom of this page.

---
A NOTE FROM RUDDYDUCK
Wow and Wow!!! What a great time was had in South Dakota. We reunited with some friends that we had not seen in person for 14 or 15 years. We also met some new friends that we had never met in person. Everyone had a great time and all of us came together as one big family of friends being together.

There were many laughs, great food, and a few adult drinks consumed.

Everyone enjoyed being together and we saw many very interesting places to visit. We went to Mount Rushmore, drove thru Bear Country, ate a chuck wagon dinner w/show, had an all you could eat pancake breakfast, took a 2 hour train ride thru the hills, visited Reptile Gardens, Deadwood where Wild Bill Hitchcock was shot, Crazy Horse mountain, and a wildlife drive thru Custer State Park. We saw buffalo, wild turkeys, antelope, and lots of deer.

The week went by way too fast. We had plenty of food and lots of time to just sit and relax among friends. We had campfires and sat outside remembering the good times we have had in the past and looking forward to the next time we can get together. The weather was great, with warm days and cool nights. There was no rain while we were there. The RV Park and Motel site together was very convenient and was very friendly. Prices were very reasonable. Attendees came from Oregon, California, Texas, Michigan, Iowa, Florida, South Dakota, and Maryland. Hopefully, we will be able to meet again before we all get too old to travel. Time just doesn't seem to be on our side anymore.

Many thanks to everyone that was able to attend as we always have a great time when we get together. Stay healthy and safe----see you in chat on Tuesday or Saturday evenings at 8pm Eastern Time. We miss you if you are not there.

---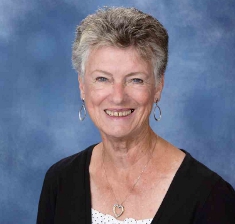 A MESSAGE FROM GIDGET


What a great time we all had in Rapid City! Good friends, good food and lots of fun things to do and see. We were so glad to see some chatters who we haven't seen for quite some time and are hoping they will come back into chat on a regular basis. We also met some new ones; Barbara is Donna's friend, Wendel came with Jamie and Mac came with Penny. It seemed that we had always known these new ones. Mac provided some yummy ribs for our dinner one evening. In all the years I've been chatting I hadn't met minni-me (Pati) in person yet so it was nice to have her be able to join us this time. Our little Dachshund, Stewart, loved sitting in her lap - and I think she enjoyed it just as much.

Not only did we see Mount Rushmore but several other interesting places. The Crazy Horse monument is still under construction and has an unusual story behind it's beginning. It began a few decades ago by a man and his wife. They had 10 children during the time they worked on it and some of the children are continuing the work today. They say it could take 100 years to complete. Look it up sometime on the internet. Other things we did (besides a lot of eating and visiting) were Bear Country which is a drive through park, train ride through the countryside and a dinner and show at Fort Hays.

Now Truckr, Bruce and I are getting settled in at our "Snowbird" park for the winter. It's on the Colorado River at Bullhead City, AZ. It's a lovely resort with pool and spa. We have a very nice site for our fifth wheel that offers a lot of privacy and Bruce is right next door. Beautiful palm trees throughout the park. I've been getting acquainted with the area and am pleased with what I'm finding. Hobby Lobby, Walmart super center, our bank and low prices for gas/diesel/propane! Who could ask for more? Taking the winter off from our hosting in state parks is a first for Truckr and me. We'll see how we like it. So far, so good.
---
TO JOIN US IN CHAT,

A screen will open. There will be a box marked "choose a nickname" You may use the nick that is provided, or you may delete what appears in the box and type whatever nick you wish to use.

Below the nick box there may be an identity verification box. If there isn't a verification box, no worries, just continue. Simply click on the "Verify Me" box. This is to protect us all from spammers and other folks with bad intentions. In a few seconds, a blue checkmark will load along with the message "Verified". This shows that you aren't a bad person.

Next, just click on the "connect" button.

You will be taken directly to our chat room.

This link will work on Windows PCs, Mac, Android, iPhone, and even on many Wii machines.


---

For comments, questions, or just to pass the time of day, contact

Gidge or Truckr