Well it's about time ! As of a week ago, ALL restrictions have been lifted in Oregon. We can go shopping, we can go to restaurants, we can do all the stuff we used to do without ever giving it a thought. It amazes me that there are so many businesses with "help wanted" signs in their windows. Things are truly begining to return to normal here.
I'm sure that by now you're all aware of the heat wave that went through Oregon last week. I'm here to tell you that I NEVER want to experience that sort of thing again ! We had to evacuate to Bruce's place because our A/C couldn't keep up. That's the reason this newsletter is so late getting published. At least that's my excuse, and I'm sticking to it !
Also, I'd like to remind everyone that reader contributions are always welcome for this newsletter. If there's something that you'd like to share, just click on the link at the bottom of this page and shoot me an E-Mail !
---
Another month has gone by with some great news being announced. States are announcing the end of their state of emergency orders which have been in effect for over a year. The state of emergency will end in the state of Maryland on July 1st, Virginia will end theirs on June 30th, and Delaware will end theirs on July 13th. These announcements are what we have waited for. Maybe now we can get back to a normal lifestyle and enjoy many of the things we used to do.

Now is the time to be sure you are saving and planning for your trip to Branson, MO. in September of 2022. We are only 15 months away and we all know how fast the months fly by. There will be plenty of things to see and do, with not enough time to see or do them all. Branson is where the rule book saw its demise. It was burnt with the ashes spread in Branson. Rumor has it that Trucker saved some of the ashes and has spent considerable time trying to piece the rule book back together. Reality has it that this was not possible and the rule book has gone from 40-up forever.

Hopefully, by the time we get to Branson, we will be able to enjoy ourselves without any restrictions. We want to see as many of you as is possible. We always have a great time wherever we go and each time we are able to get together. We want to see all of our old friends and also meet and make new friends. More details will be available as time goes on. Shows change from year to year in Branson and it will be early 2022 before shows are scheduled for the year. Can't wait to see everyone again. Until then, join us in 40-up when you can!!!!
---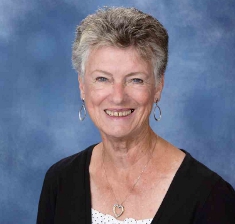 A MESSAGE FROM GIDGET


Well, we survived it – just barely! You would have thought we were in Arizona. Oregon has never seen such heat – 117 degrees and the two days before were nearly that. The electric in the park is old and couldn't keep up with all the campers using A/C. It was 106 in our fifth wheel. I took the dogs for a ride in the car just to get a little cooling. Fortunately, Bruce has a sufficient generator in his motor home and it kept his place cool. We went there for about 3 hours and it finally started to cool off. I read this morning that Oregon has not ever had a natural disaster (that's what they're calling it) that took so many lives. As of today the count is 117. We have ordered a good generator so we won't have to go through that kind of thing again.

I'm having cataract surgery on both eyes this month. It will be really nice not to have to wear glasses! Only for reading and I don't mind that at all. I will keep them on my head so I know where they are. LOL Looking forward to being able to wear nice sunglasses as well.

It's been nice hosting in the Oregon parks this summer. However, I do like being in Arizona during the winter. It's a nice change after hosting year around for 12 years. Best of both worlds now. Living the dream as they say.

Annshanks is coming to stay with us for a week next month and I can hardly wait. I've made a reservation at the beach and we're going to have a "girl's time out"! The beach towns may never be the same LOL

---
TO JOIN US IN CHAT,

A screen will open. There will be a box marked "choose a nickname" You may use the nick that is provided, or you may delete what appears in the box and type whatever nick you wish to use.
Below the nick box there may be an identity verification box. If there isn't a verification box, no worries, just continue. Simply click on the "Verify Me" box. This is to protect us all from spammers and other folks with bad intentions. In a few seconds, a blue checkmark will load along with the message "Verified". This shows that you aren't a bad person.
Next, just click on the "connect" button.
You will be taken directly to our chat room.
This link will work on Windows PCs, Mac, Android, iPhone, and even on many Wii machines.

---
For comments, questions, or just to pass the time of day, contact
Gidge
or Truckr